nAble Apps
A New Level of Usability
Designed for physicians, nurses, and patients—nAble apps are specialty specific with intuitive and easy to master user interfaces.
nAble apps available on the Apple Store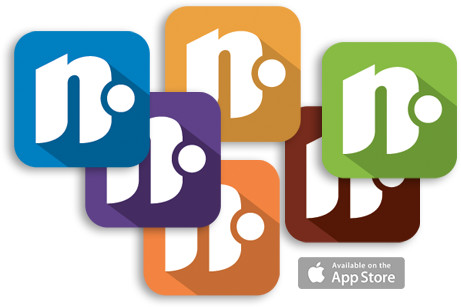 Mobile EMR

Think beyond the laptop
With nAble Mobile EMR,
designed for your specialty, you
can chart patients, view images,
order labs and prescriptions and
much more, right from your fingertips.
Specialty specific
Designed for clinical workflow
Complete EMR with templates
ACOG format flowsheet
Labs and ePrescriptions
Faxes, images, and messaging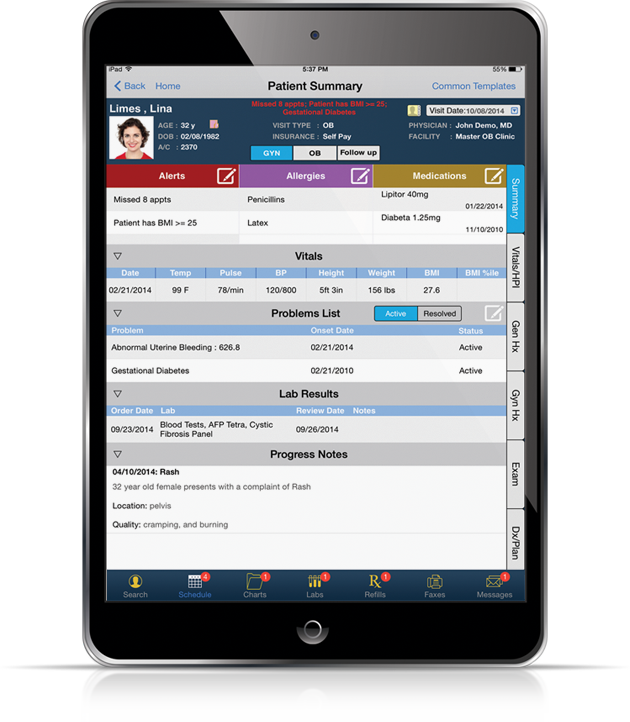 Doctors & Nurses
With customizable templates and role-specific workflows, nAble Mobile EMR is easy to learn and perfectly integrated with your practice.
Comprehensive EMR
nAble Mobile EMR is a complete EMR, for total patient care. Everything you need to do while seeing a patient is at your fingertips.
Exam Room Friendly
Take advantage of the mobility and freedom of nAble Mobile EMR in the exam room. Chart encounters, show images, order labs and much more.
Lite EMR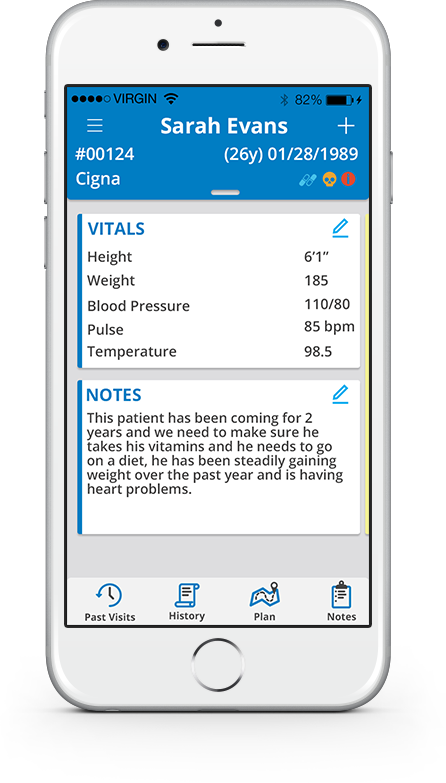 Order from your phone
nAble Lite EMR puts your records in your hands. View patient history and vitals, document your notes and make a treatment plan.
You can:

Record and view vitals
View patient history
View alerts, allergies, and medications
Create a treatment plan
Add quick notes on the side

View your Daily Schedule
Your schedule in your pocket, in and out of the office. You're free to practice anywhere, anytime!
Document from your Phone
Add vitals, record complaints, and write notes. You can document everything you need to treat your patients.
Create Treatment Plans
Create initial plans straight from your iPhone or iPad and order labs, prescriptions, procedures and more.
nAble Assist

Manage from anywhere
nAble Assist is your personal assistant on the go. View your schedule, set up a to-do list, manage your practice and more.
View your daily appointments
Make a to-do list
Create practice reports
Send and receive clinic and patient messages
Review labs and renew prescriptions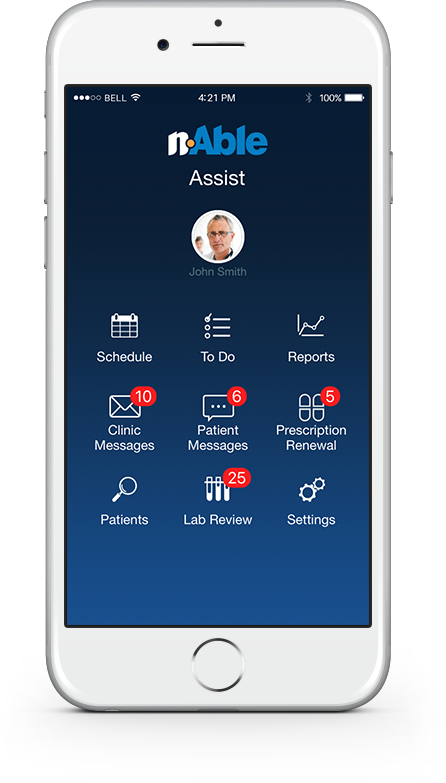 Manage your Practice Anywhere
Keeping your practice running is now a breeze. You can create reports, stay in touch with patients, and manage daily tasks.

Keep your Office on Task
Review financial reports and keep track of your clinic's productivity with ease. You can message your staff and keep everything in check.
Review Patient Charts
Search any patient and quick review their care. You can renew their prescriptions and review and annotate their labs.
nAble Health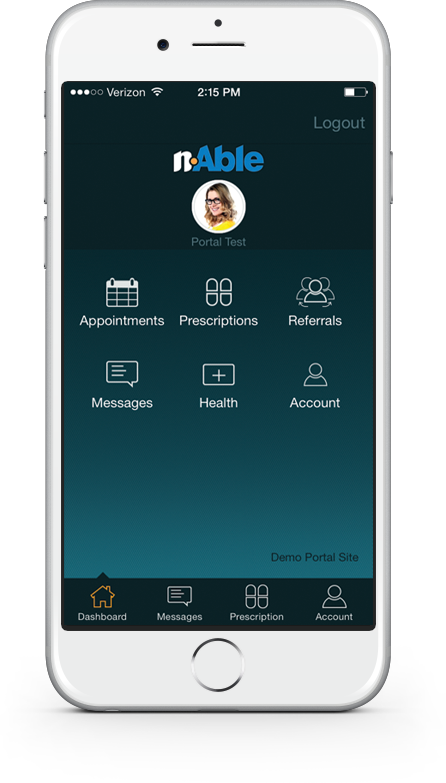 Engage your patients
With nAble Health Patient Portal your never miss an opportunity to grow your practice. Your patients can schedule appointments, ask for prescription refills, send messages, and view encounter summaries and labs.
Patients can:

Make and change appointments
Request prescription refills
Request referrals to specialists
Engage your practice with messaging
Review and discuss encounter summaries, vitals, and lab results
Update contact and insurance info, and view their balance
Empower Your Patients
nAble Portal is designed to empower your patients, allowing you to engage them in a full wellness plan.
Make Patient Appointments
Using our integrated nAble Portal app, your patients can request and make appointments with ease.
Patients Rx Refills Requests
Take the burden off your practice with easy patient prescription refill requests sent through the nAble Patient Portal app.
nAble Kiosk

Speed up your check-ins
Your front desk is your front line, so why not give it the most powerful tools available? With nAble Kiosk, you can ensure fast check-ins, clear consent forms, less errors, all with a professional front.
Your clinic name on login
Scan your consent and privacy
Customized questions and inputs
Direct integration with EMR
Intuitive touch and review interface
Take pictures of insurance cards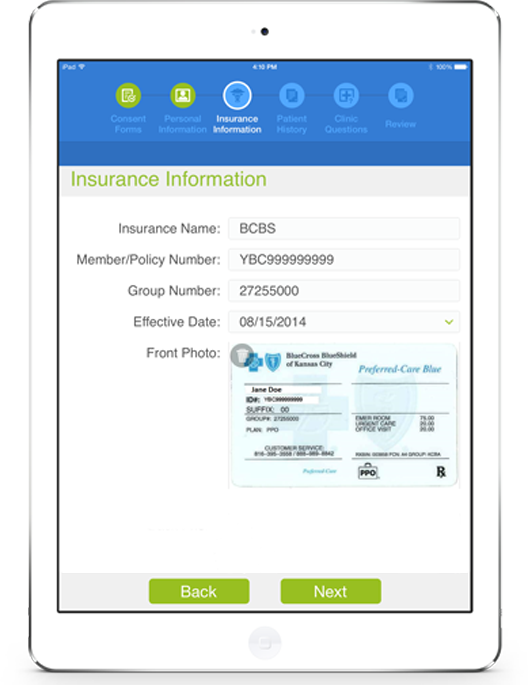 Designed for Your Front Desk
Take your front desk to the next level with the most intuitive and customizable kiosk on the market. Make your first impression professional.


Integrated With Your EMR
Customize your history and clinic questions and integrate them with your EMR, so you can accurately and quickly record all patient information.
Patient Friendly Design
Put your patients first, with the intuitive and friendly design of nAble Kiosk. Spend less time and make less mistakes with easy inputs and a clear check-in flow.
nAble OnCall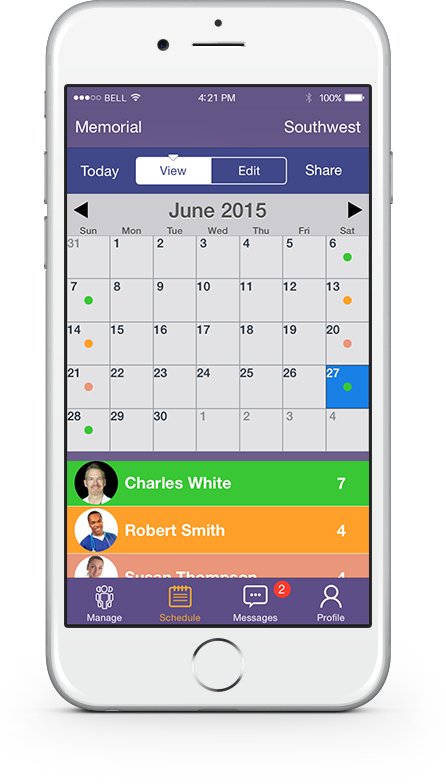 Manage your call schedule
nAble OnCall makes it easy to manage your call groups from your mobile device. Quickly invite members, edit your preferences, share schedules and more.
You can:

Create multiple call groups
Invite physicians and more
Mark your preferences and requests
Message multiple members
Share your schedule through email
Create Call Schedules
nAble OnCall lets you manage your groups and create and manage your call coverage schedules.
View Call Preferences
Every member can enter preferences, view the call schedule, and message and swap coverage.
Share Your Schedules
Quickly share with member and more, both in and out of the group, by email and pdf.
Quick ICD 10

Prepare for ICD-10
Are you ready for the transition to ICD-10? With nAble Quick ICD 10 you can search and convert ICD-9 codes to ICD-10 and vice versa, and share your most used codes on the fly.
Search both ICD-9 and ICD-10
Quickly convert your codes
View short and long descriptions
Mark your favorite codes
Share your codes by email or pdf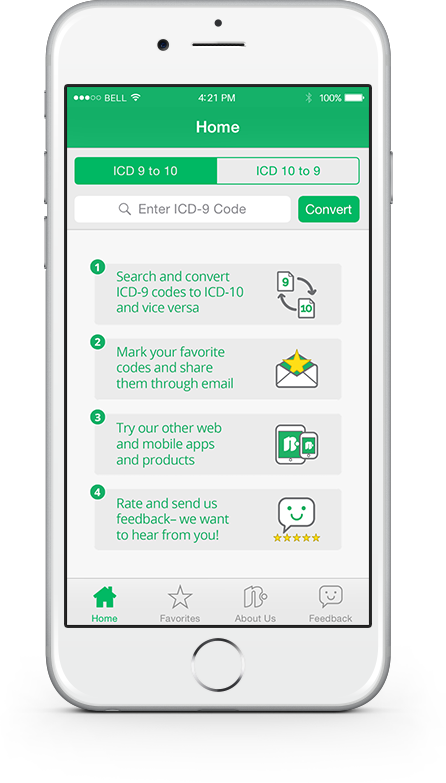 Designed for Quick Searches
Search by code or description straight from your phone; ICD-10 doesn't mean you should stop running your practice and billing your patients.

Share your Favorite Codes
With one touch favorites and quick sharing by both print and email, you can get your clinic ready for ICD-10 and hit the ground running.
Everybody-Friendly Design
Function and form, Quick ICD-10 is designed to be pretty, functional, and quick. Don't lose a minute of your busy day and get started billing right away.